Advanced Dental Care we make your comfort and relaxation our top priority. That commitment is evident from the moment you walk in our door. Friendly is the word we hear most often to describe our team!
Relationships
We take the time to listen and work with you on a care plan that is best for you. We believe in teaming together to help you keep your teeth healthy, and to avoid and control dental disease.
Patient Comfort
Each private treatment room is equipped with a flat screen monitor, DVDs, satellite radio, blankets, and pillows. There are window seats in each room, so moms and dads can be in the room with their child if desired. Nitrous Oxide is available option if you or your child are apprehensive about dental treatment.
Caring for Kids
We are passionate in our belief that no child should ever have a bad dental experience! We believe in building a trusting relationship so that your child is comfortable and ready for treatment. We want kids to be relaxed from the moment they arrive, and that starts with our one of a kind Kid's Room which features a "secret" slide, games, and toys. During appointments, kids can watch their favorite movie or listen to music. Parents, you are welcome in the treatment room as well.
State-of-the-art Technology
We use the latest in technology, so your visit will be as comfortable as possible. This technology includes: intra oral cameras, soft tissue laser, Digital x-rays, and nitrous oxide "laughing gas", 3-D X-ray and an in-house lab.
We are here to help!
Your dental health is our priority and we work to ensure your care matches your needs and your budget. Our fees are comparable with other less modernized practices in our area. We will file insurance claims for you and will help you understand your benefit package. Please ask questions when you arrive and when you check out about how we can be of service to you.
Committment
As a passionate and dedicated team, we promise you a positive and comfortable dental experience. Our goal is to protect your dental health and help you keep your teeth for a lifetime. We thank you for your trust in us and for being part of our dental family! At Advanced Dental Care, the dental treatment you have invested in has a warranty! Ask for more details at your next appointment.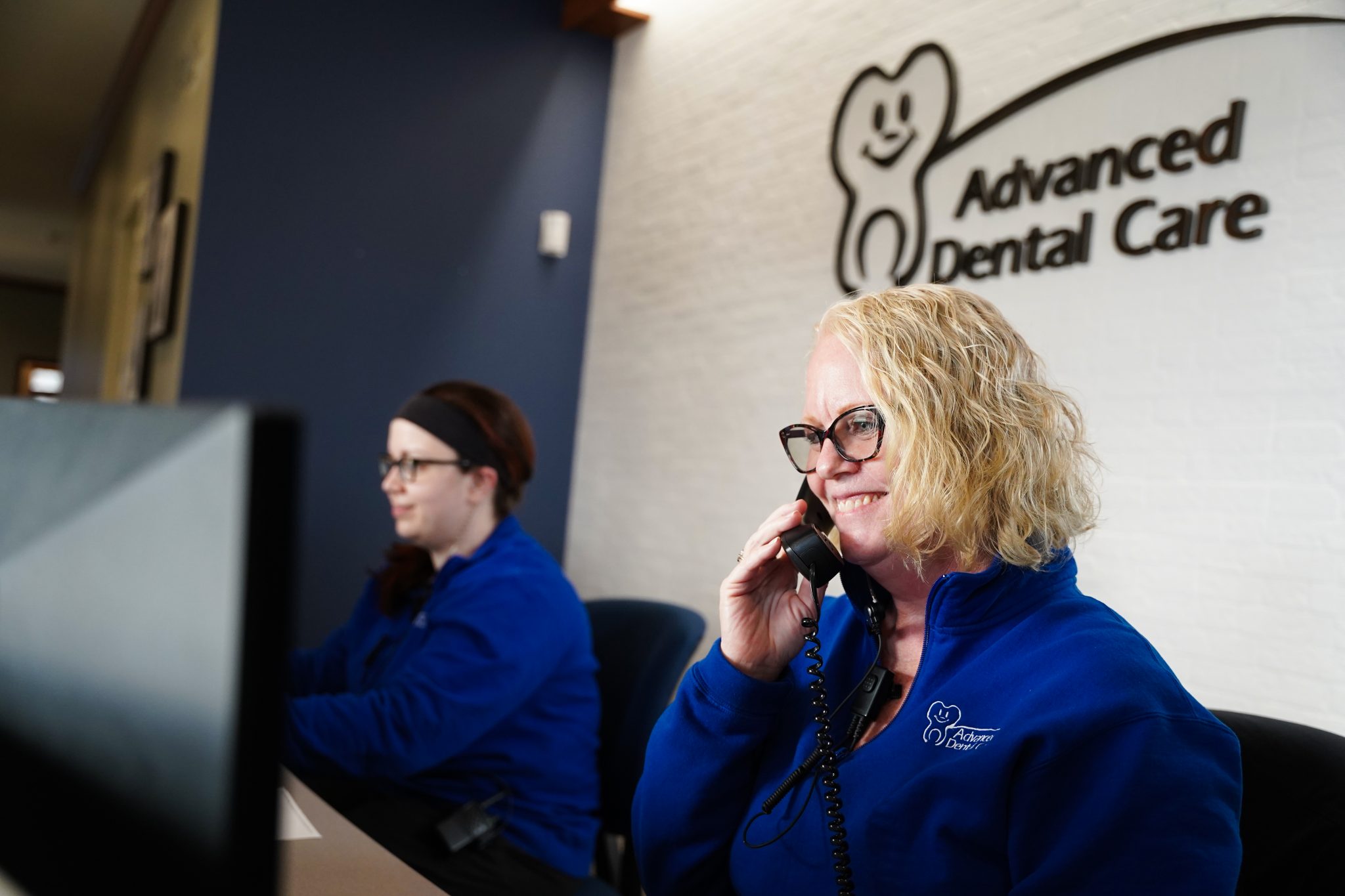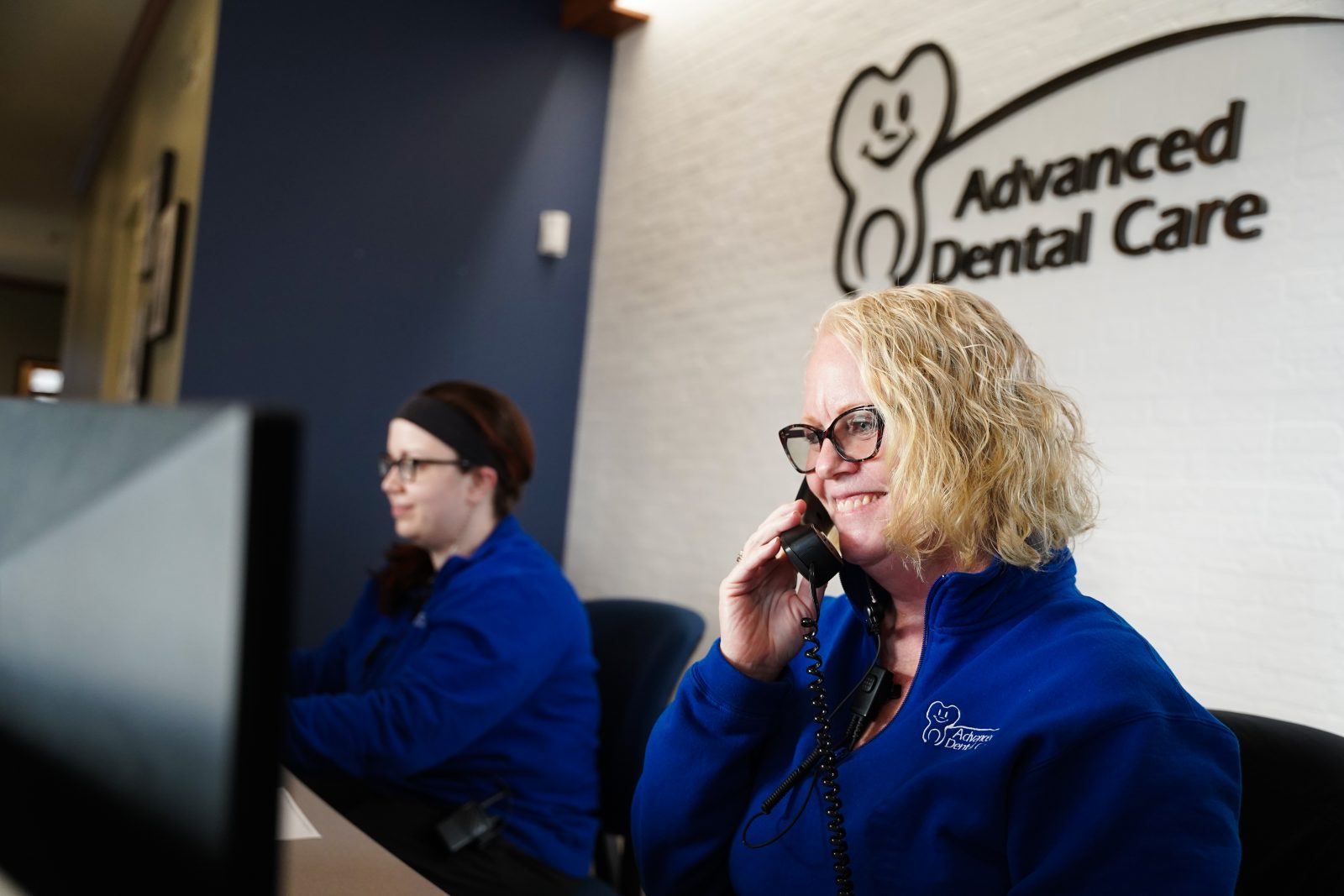 What our patients say...
---
"I love this place. They go above and beyond to give me the best care."
---
"Everyone is very friendly and professional."
---
"Thank you to the kind and caring staff at Advanced Dental Care. Since moving to Quincy, we were uncertain of finding a new dentist. We are so pleased that we chose your office. The children loved your play area and the big slide! Dr. Hauk was exceptional with our children. We can't wait to come back and see you again soon!"