We want your child to feel good about coming to the dentist because a positive dental experience helps to ensure a lifetime of healthy teeth. At Advanced Dental Care, our doctors and staff have the patience and compassion to make your child's visit a comfortable one. Our kid's room features a "secret" slide, games, and a pinball machine. Kids can also watch their favorite movies during the appointment. We encourage parents to be a part of each appointment. There are window seats in each room, so moms and dads can be with their child.
Healthy smiles mean healthy children.
Tooth decay (cavities) is the most common childhood disease. Regular appointments to check teeth and gums are an important part of your child's overall good health. Regular appointments also help you establish a "dental home" where your child will develop a positive relationship with the Advanced Dental Care team and doctors.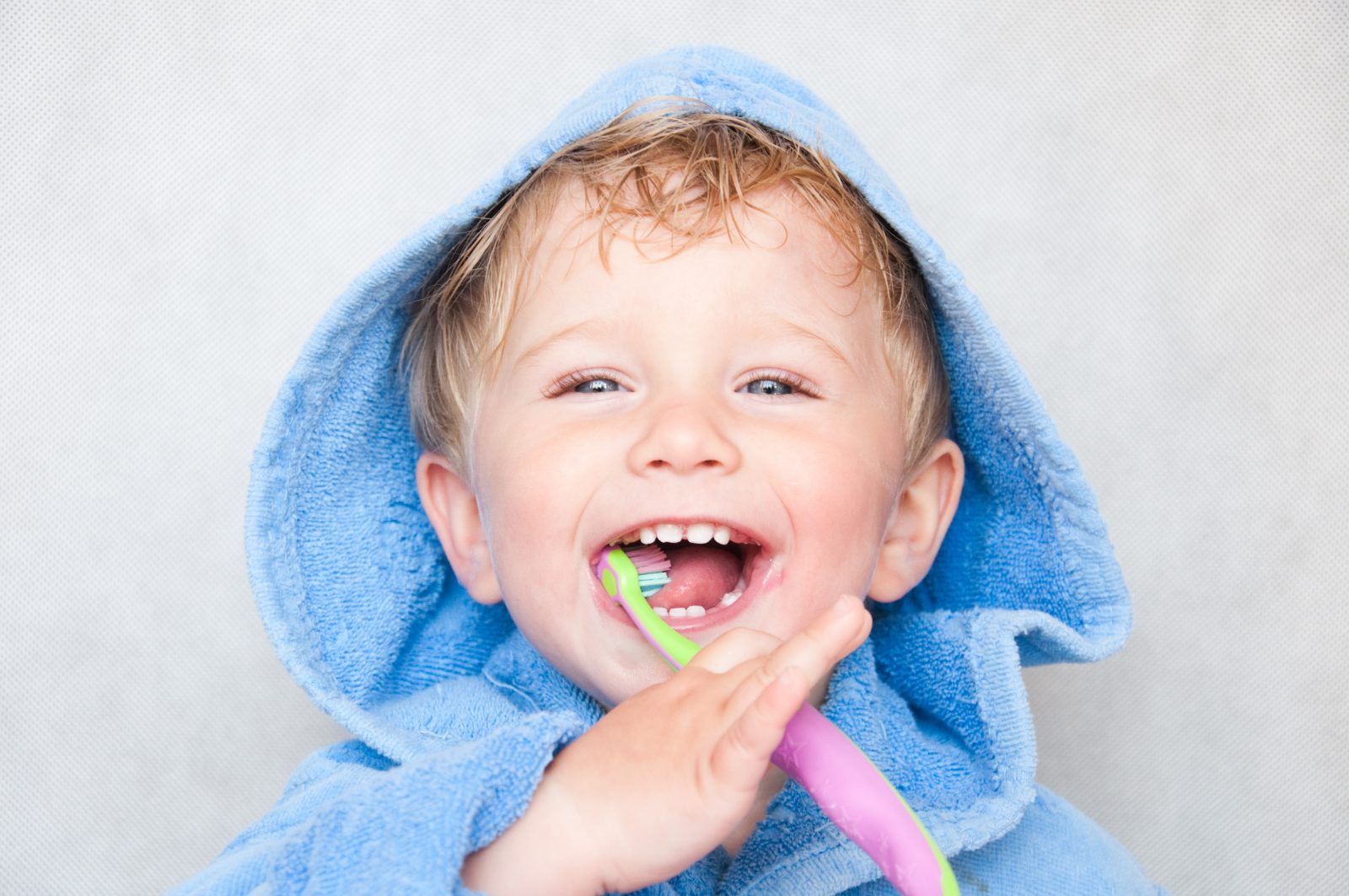 When should your child first visit us?
We recommend that your child first visit us by age two. Why so early? Children can develop cavities at a very young age. The first visit allows us to check for decay. The first visit also allows us to establish a relationship with your child and provide education on:
How to care for an infant's or toddler's mouth
Appropriate use of fluoride for your child
Finger and thumb sucking
Ways to prevent oral and facial accidents and trauma
Teething and developmental milestones
The relationship between diet and oral health
Tongue-Tie (Frenectomy) Treatment
A tongue or lip tie is an extra attachment of skin. When there is extra skin, a frenectomy procedure can be done to improve function. At Advanced Dental Care we use the latest in laser technology to promote optimal experiences and healing for our youngest patients.
Benefits of this procedure for infants include:
Improved latch
Ability to transfer more milk and gain weight
Longer sleeping intervals
Less gas and spitting up
Less risk of choking
Improved comfort for nursing mother
Improved milk supply
Less risk of depression
Less risk of mastitis
For all ages this procedure helps:
Decreased risk of sleep apnea
improved placement of teeth orthodontically
Improved ability to keep teeth clean
Less risk for speech and swallowing problems
Hospital Dentistry
Dr. Fauble and Dr. Hauk are on staff at Blessing Hospital. If a child (or adult) needs more extensive treatment, outpatient surgery is an option right here in town.
School Exams
We encourage you to make your appointment early in the summer for required school exams.
Kid's Day
Every year Advanced Dental Care hosts a fun, theme day just for kids. You'll want to make your appointment early for this popular day!