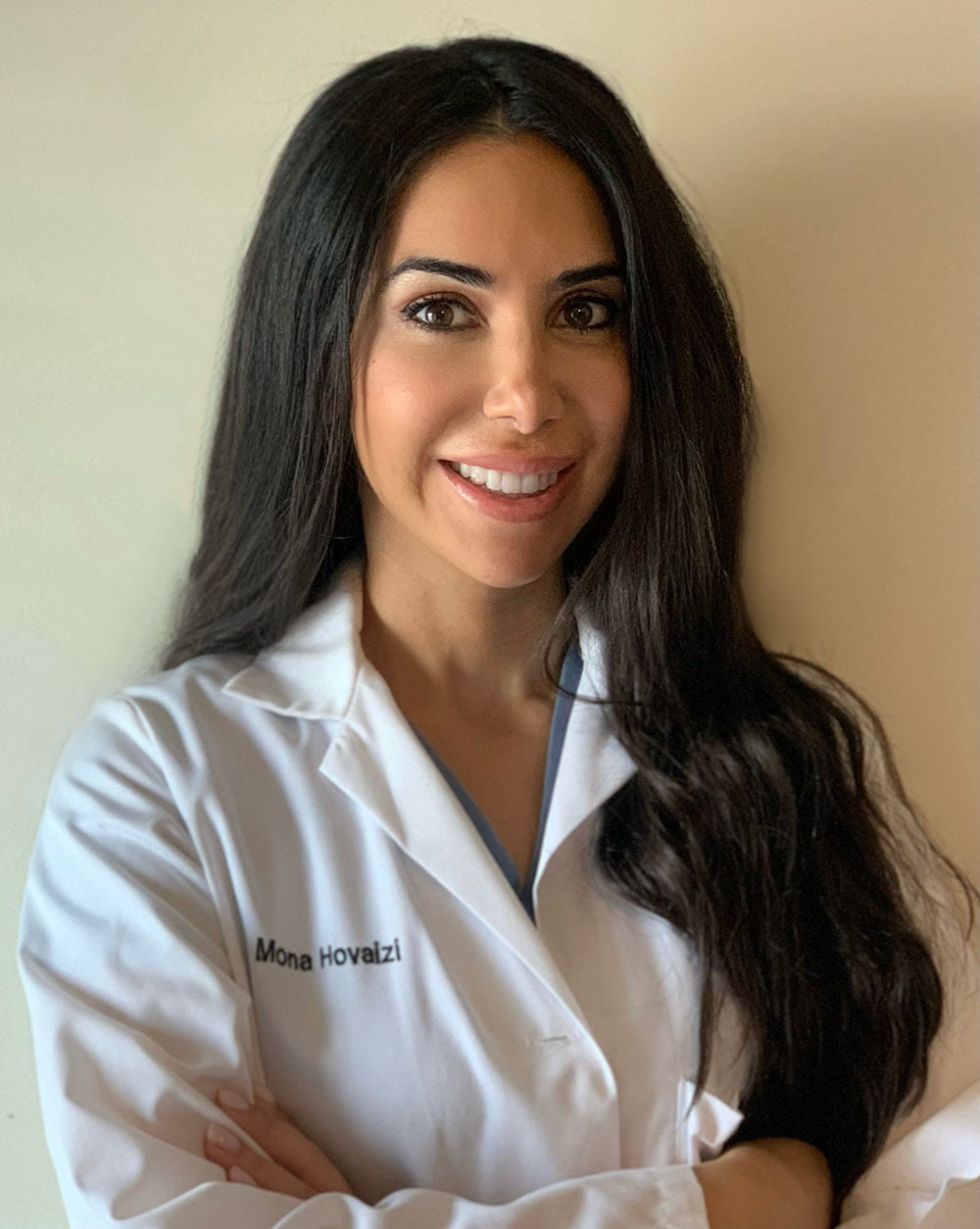 Dr. Mona Hovaizi grew up in Charlottesville, VA. She earned her dental degree from Tufts University School of Dental medicine in Boston, MA. Prior to dental school she attended the University of Richmond in Virginia with a major in chemistry. She then went on to receive her masters of science in biochemistry from the Georgia Institute of Technology in Atlanta. While attaining her masters, Dr. Hovaizi contributed to research specialized in biomedical devices detecting bacteria.
Since graduation, Dr. Hovaizi has taken post graduate courses focusing on botulinum toxin and filler injections for TMD therapy as well as aesthetic enhancements. She enjoys highlighting the cosmetic component of dentistry and facial harmonization while improving the health and function of the dentition.
Dr. Hovaizi is a member of the American Dental Association as well as the Massachusetts Dental Society. She enjoys staying active and working out as well as learning new recipes!
She also spends time outside of the dental office to curate individual programs for pre-dental students to mentor them on their path to dental school and enjoys sharing what she knows to help others reach their goal of joining the wonderful career of dentistry.