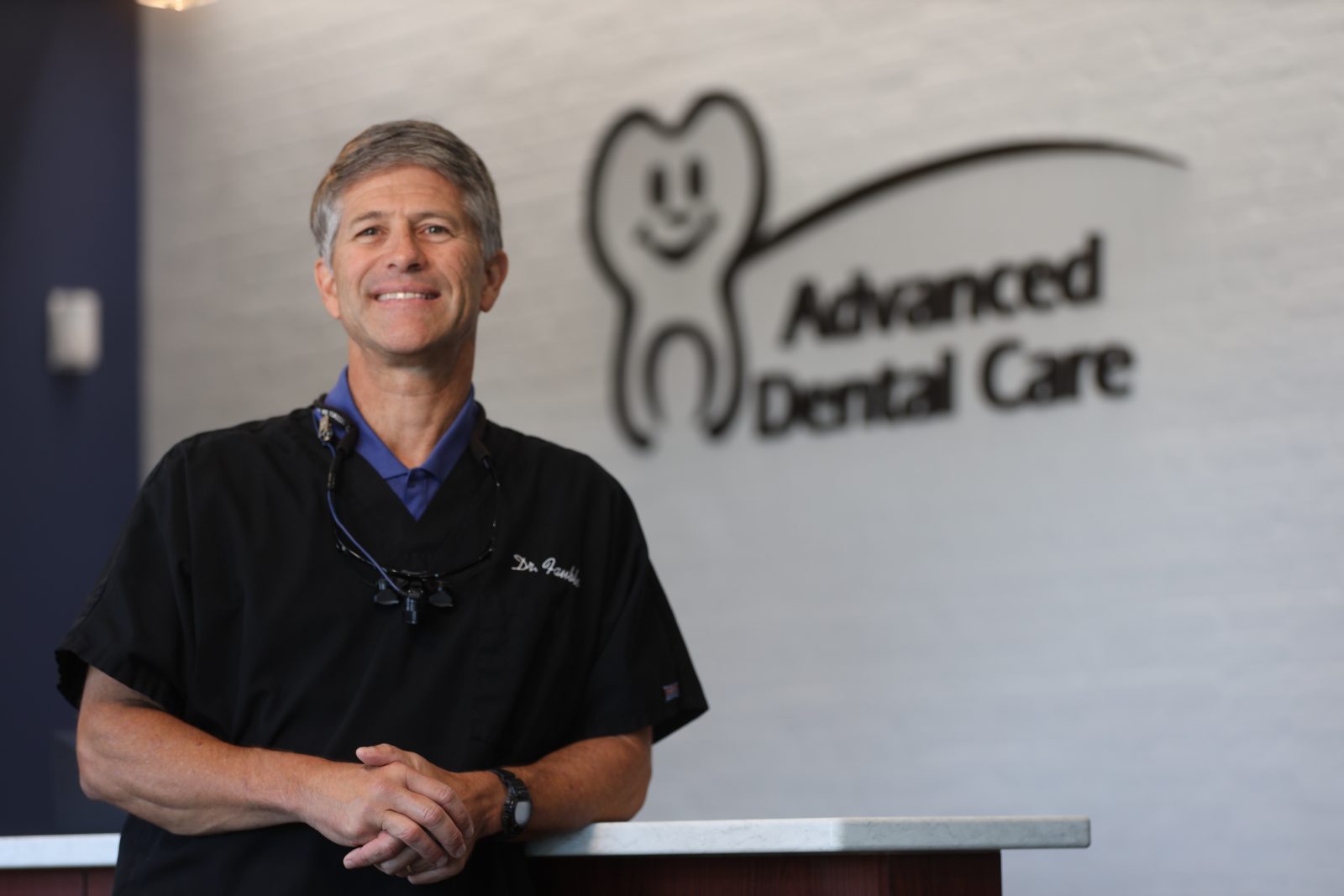 Dr. Curtis D. Fauble was born and raised in Quincy, Illinois. He earned his dental degree from the University of Illinois School of Dentistry in Chicago and a Bachelor of Science Degree in Chemistry from Illinois State University.  He opened his office in Quincy in 1989 with the goal of building a practice that centered on the needs of the patient and offered a positive dental experience for everyone.
Dr. Fauble is active in the T.L. Gilmer Dental Society, Access Health Adams County, and Give Kids a Smile.  He is a member of the American Dental Association and Illinois State Dental Society.  In addition, Dr. Fauble is on staff at Blessing Hospital to do hospital sedation cases.
In his free time, Dr. Fauble enjoys spending time with his family. He is an avid tennis player and was past president of the Quincy Tennis Association. He is currently serving as president of the Breakfast Optimist Club and has served as past president of Salem Evangelical Church.